Remote work is here to stay. As the writer of this article, I am a remote worker myself. For better or worse, the pandemic has forever changed the landscape of what it means to be employed by a company. Some argue that they are more productive in an office and would rather be there in person, while some are more comfortable and productive in the comfort of their home office, with their own equipment; whether it be the coffee mug they drink out of, or the personal computer they use. In either scenario, one thing is certain: your surroundings affect how productive you are going to be.  
If your office space is a dull, gray environment devoid of any soul or art, doing anything, even relaxing, will feel wrong. But even if you are at home, while it is much less likely that your home office's environment would hurt your productivity, your equipment certainly can. Your room can look gorgeous, decorated with your favorite plants and posters, but it still won't be able to save you from the blow that using cheap, low-quality computers or even peripherals will deal to your productivity. Having good equipment is one of the must-haves for a home office.
A while ago we made a video review of the Logitech Craft, which still is Logitech's most premium desktop keyboard offering. In the video, we mentioned that you certainly don't need to own a Craft if you are going to be more productive. But the Craft, while serving a clear purpose targeted at creators, also aims to be something more than just a functional premium keyboard.  
With the meticulousness that the Craft is crafted, it goes beyond being a tool, and invites the user to use it more. The Craft can make its user more productive, not because it has better/extra functionality (even though it does), but because it feels good to use! The Craft is an expensive keyboard, but if it is going to be one of the tools that you are going to use to make money, it might be worth spending the extra. Having tools that you don't feel like you must use, but want to use, is priceless for your productivity when considering gadgets for hybrid work.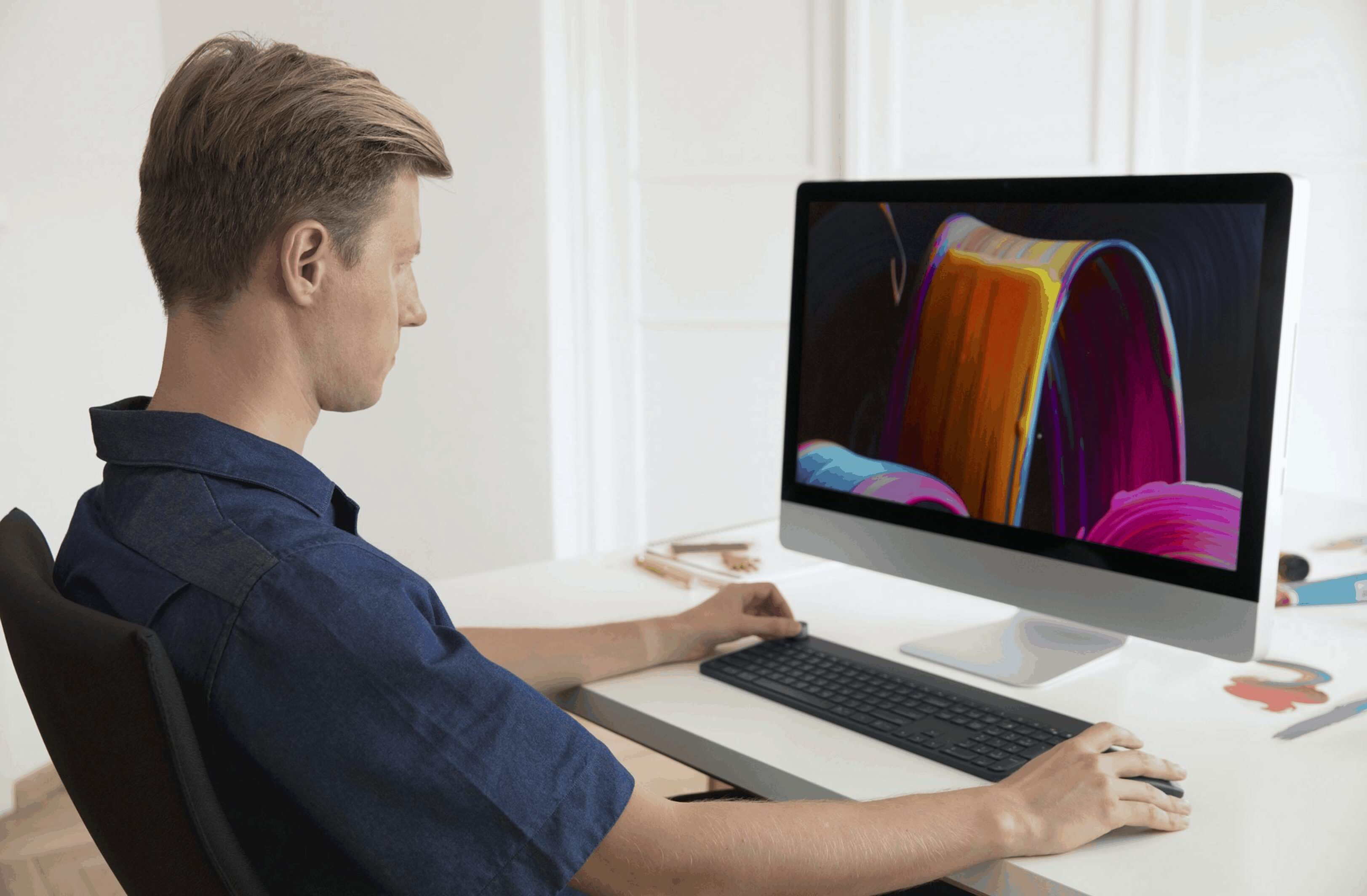 What makes the best productivity gadgets excel? 
There are certain things that make a product like the Craft stand out from the crowd and a joy to use. We will try to take inspirations from the Logitech Craft as a guide on what makes a tool -specifically a computer peripheral- premium and inviting to its user and what makes it one of the best work-from-home accessories. 
The basics: build material 
The foundation of having a premium product that you enjoy using is that it is durable and made up of good material. Good material can be anything, if done right. And, just as important, is the assembly of the parts. A budget keyboard that is assembled well can still give off a sense of quality. The combination of these with the next item will ensure a product's success and user satisfaction. 
How good it looks and how good it works 
A product that invites the user to use it is rarely designed with form over function. Form is a great bonus to a functional design. Even if you look at Logitech's funky Pop Keys and Pop Mouse, as form-oriented and quirky as they are, they still have a very solid foundation in the form of a high-quality keyboard with secure and trusted wireless capabilities and a mouse that is as durable as it is compact. 
The Craft keyboard is also a great example. While it is a very premium-looking keyboard, its main strength is the extra functionality it adds and the level at which it delivers the most basic of functionalities. In short: form is an amazing addition to an already well-functioning and well-designed product.
Big names' ace up the sleeve: Software  
This is usually an area where bigger brands display why they are bigger than the rest. Offering great software to go along with your mouse, keyboard, headset, webcam, etc. can be game-changing in more ways than one. With such software, you can intuitively create custom macros. In the case of Logitech's Options+ software, you can even change the function of keys based on what window/application is currently active. This high level of customization allows the user of the likes of MX Keys keyboard or Craft to really make their experience with the product their own.  
With good headset software, you would also be able to customize the sound profile to your liking and the more advanced the software is, the more fine-tuning options it will give. And with good webcam software, for example, you will be able to adjust the lighting, exposure, color and other metrics to make sure you are being seen as clearly as possible.  
The indescribable: that special something… 
In some cases, the reason why you love using a product doesn't necessarily fit into a category. Maybe it is a combination of all of the above. Maybe it's an attention to detail that makes it one of the best productivity gadgets and a must have for the home office. 
This is where Logitech comes in 
During the past couple of years, Logitech has been spearheading the transition to hybrid work in the field of computer peripherals. They have released an entire ecosystem of products designed for end-users and enterprises that make the experience of hybrid work better. Logitech has combined all the qualities in their entire lineup. We are looking at a couple of their newest additions that focus on making working from home a better experience.
Logitech Zone Vibe Headset: One of the best work-from-home accessories 
Logitech never puts form over function, but it also never makes a functional product that isn't stylish! The Logitech Zone Vibe Headset is one of the best examples of Logitech's design prowess in a package that is every bit as performant as it is stylish. The first element that immediately grabs the attention when you look at/hold the Zone Vibe headset is the use of fabric in the build. The gray soft-knit fabric on the headbands and on the ear-cushions gives it a unique style while still being subtle.  
An understated design 
The understated look of the Zone Vibe is accompanied with a big sound. Behind the super-comfortable memory foams is a set of 40mm drivers that deliver crisp highs and deep bass simultaneously, with minimal distortion at any volume. Every word and every note, will be heard the way it is supposed to. You will also be heard the way you are supposed to, thanks to the noise-cancelling microphone that has a flip to mute feature for extra convenience. 
Convenient media control 
Staying on the topic of functionality, you get analog media and call control. We already tried touch controls on headsets, and the hassle and the glitches were just not worth the cool factor: analog media control is the way. You will also find a USB-C charging input that can juice up the device for up to 18 hours of talk time.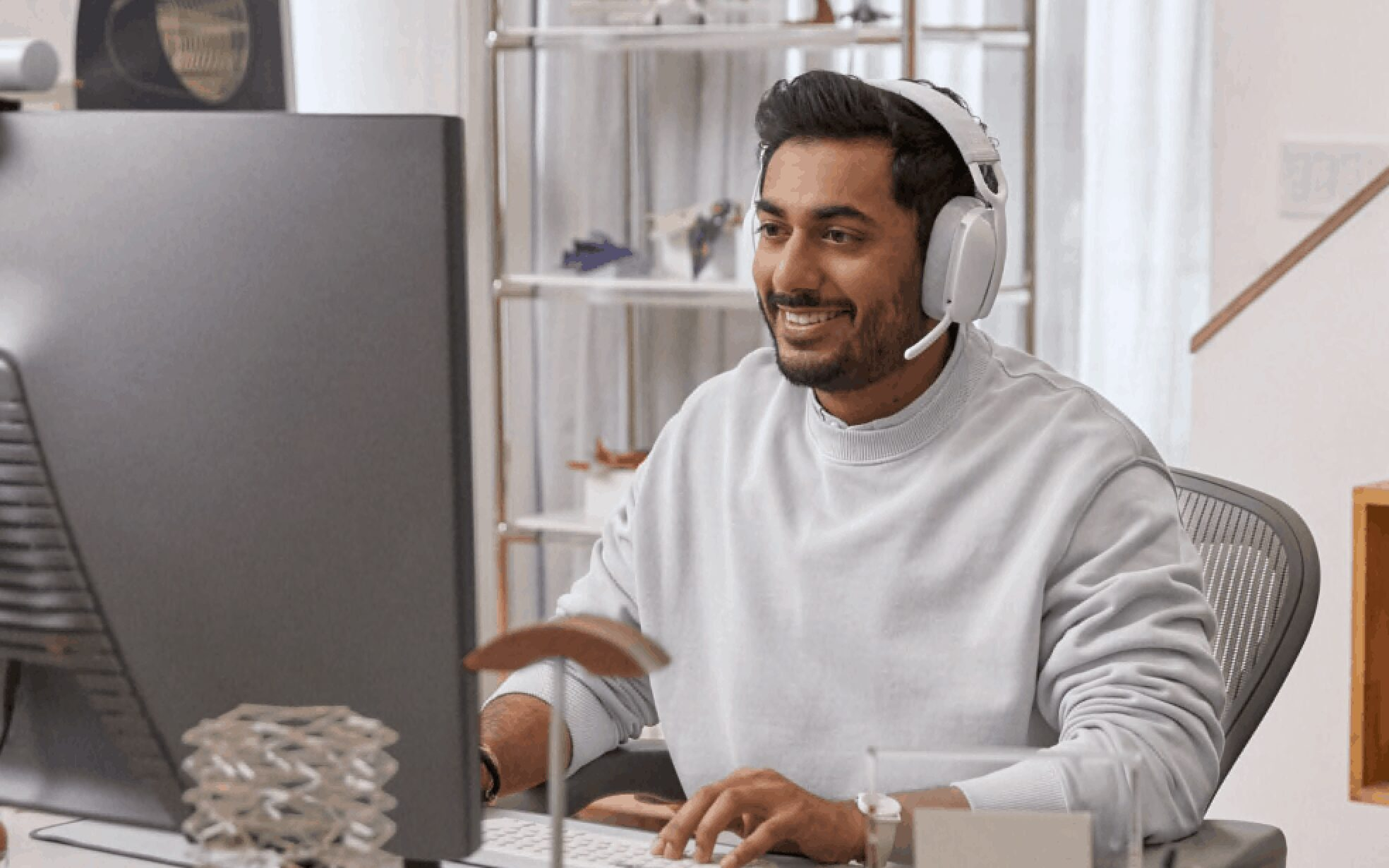 Feature-set 
Now we get to arguably the best feature of the Zone Vibe 125 that makes it one of the best work from home accessories; and that is its quick switching between Bluetooth mode and USB mode. Using the Zone Vibe with the USB dongle on your computer while also being connected to your phone's Bluetooth is better than just being connected to both of them via Bluetooth; not only do you get to switch between them instantly, but you also don't have to worry about inconsistency issues that connecting two devices to one headset via Bluetooth usually brings (i.e. intrusive notification sounds from your phone directly into your ear while you are trying to focus on your work on your computer). 
The special sauce 
The special something for the Logitech Zone Vibe 125 headset is definitely its design. From the fabric headband and ear-cushions to the retro telephone cable that comes out of the headbands to the ear-cups in a subtle gray design.  
But as said before, the focus on design never takes away from functionality in any Logitech product. What you are dealing with under the well-thought-out design is a combination of high-quality audio input and output that has a number of quality-of-life features such as instant switching between Bluetooth mode and USB mode, flip-to-mute microphone, a carrying pouch and analog media control.
Logitech Brio 505: One of the best productivity gadgets when it comes to conference calls 
The latest webcam by Logitech is a perfect example of having that special something as its main selling-point. Yes, it is a 1080p 60fps webcam with clear visuals. Yes, it features a noise-cancelling microphone. But it's the features unique to the Brio 505 that makes in one of the must haves for home office. 
You have an ultra-wide lens that you can use to fine-tune your frame with different viewing angle options. You can also use the software to determine how close or far you want the viewing distance to be, so that the frame can always follow you even if you go out of it, thanks to the ultra-wide lens. That is all enabled by Logitech's proprietary RightSight technology that you will either get out-of-the-box or through a firmware update as soon as you connect the webcam to your computer.  
A unique feature 
Another neat feature almost exclusive to this particular model of webcam is ShowMode. It allows users to orient to Brio 505 downwards looking at the desk while flipping the image to make it usable on the other side. It really does look like just a simple flipping of the image, and that is true! But there's also the ability to even flip the webcam downwards so easily using the magnetic attachment of the webcam to the stand that is unique to the Brio 505. It's the hardware design element that enables such a simple but genius software feature.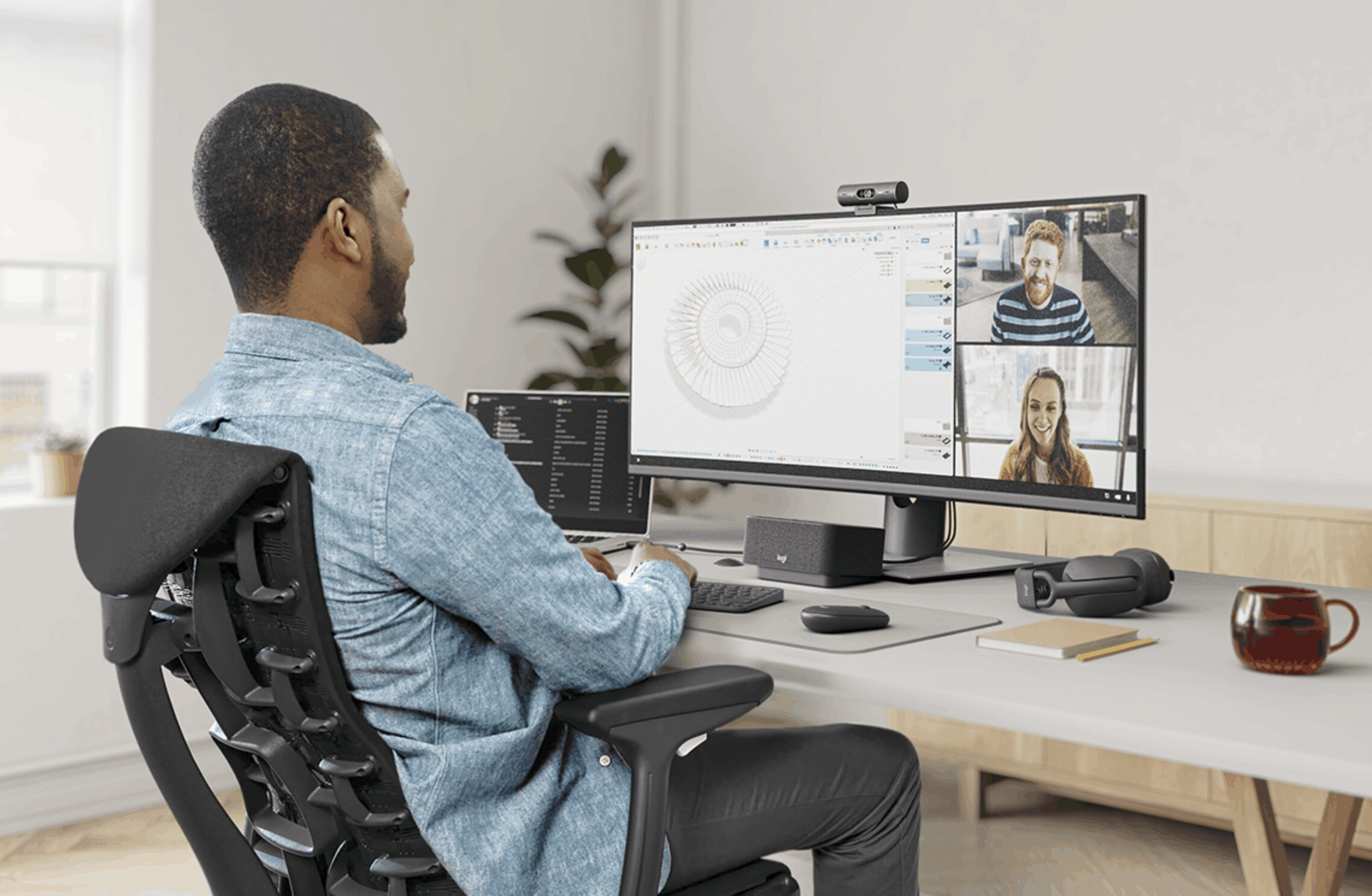 Elevation through software 
Finally, through the Logi Tune software, you will be able to have comprehensive control over every metric of the video you get from the Brio 505. The software is so well-built that it's almost a reason to get this headset alone, with the level of fine-tuning -especially over lighting- that it gives you for use system wide.  
The Brio 505 is a great deal, considering not just the image quality, but the quality-of-life features like ShowMode, RightSight and the thorough control over image is what really sells the Brio 505, making it one of the best work from home accessories. 
Enterprise versions vs consumer versions 
There is almost no difference between these two products, except for the fact that the Brio 505 is meant for enterprise use whereas the Brio 500 is for consumers. That translates mainly into the packaging. The packaging for the Brio 500 is much more consumer friendly whereas the 505 has a more industrial theme to the packaging. The same can be said about the Zone Vibe 125 headset vs the Zone Vibe 100. The 125 is the industrial version and the 100 is the consumer model. 
The only other slight difference between all these models is the addition of a couple of extra certifications for popular video-calling software that makes no difference in how you use them in those platforms. Whichever model you have available, is till going to be one of the best productivity gadgets you can find.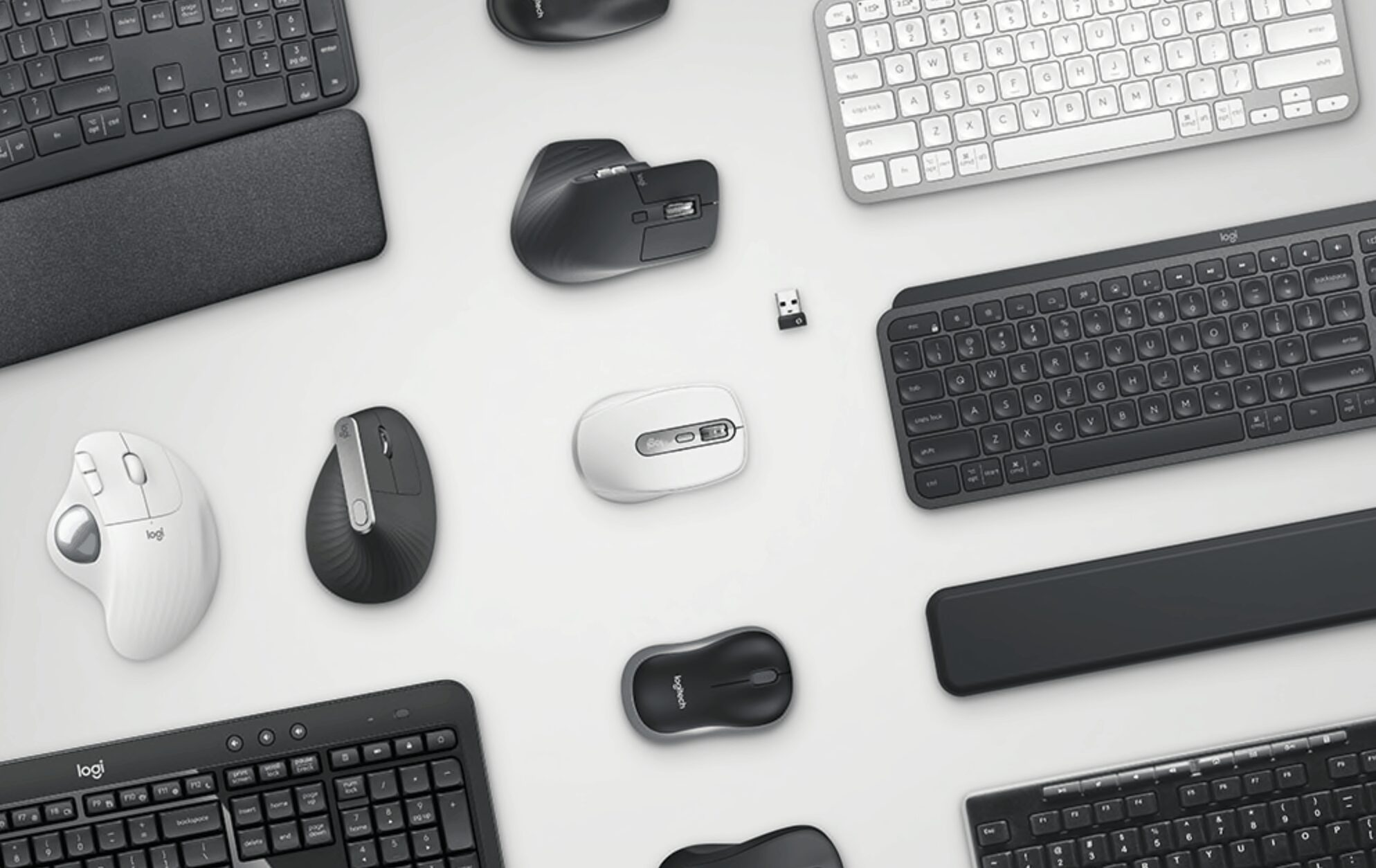 Conclusion 
The Zone Vibe 125 and the Brio 505 are some of the best work-from-home accessories available on the market as of recently. Investing in premium gadgets for hybrid work like Logitech's is, at the end of the day, an investment. Being economic about must-haves for your home office might save you a few bucks here and there, but by making the process of using them uninviting, they make you less productive and essentially cost you more money than you saved initially.  
Interested in learning more about Logitech's best productivity gadgets? 
As the official distributor of Logitech's products in the UAE, Oman, and Ghana, Newcom offers a wide range of Logitech productivity gadgets, including ergonomic office gadgets like the MX Vertical and Lift Vertical mice. 
If you are interested in any of the products discussed in this article, please make sure to check out our products page. For further information or any inquiries, make sure to directly call us or reach out through our contact us page. 
To make sure you are the first to find out about the latest Lindy releases in the region, be sure to frequently check out our blog posts.