When you are thinking of buying a headset for work, for listening to music, or for gaming, do you think about what the differences are between them? What makes a headset, a gaming headset? What makes it one of the best headsets for video conferencing?  
While the main question we are asking is the latter, we will need to get into the nuances and look for small differences; because it is easy to clump all headsets together into the same category. In this article, we will cover the main features of three main types of headsets: gaming headsets, audiophile headphones/headsets, and headsets for conference calls. Then we will introduce one of the latest and best headsets for video conferencing available in the market: Targus' Wireless Bluetooth Stereo Headset.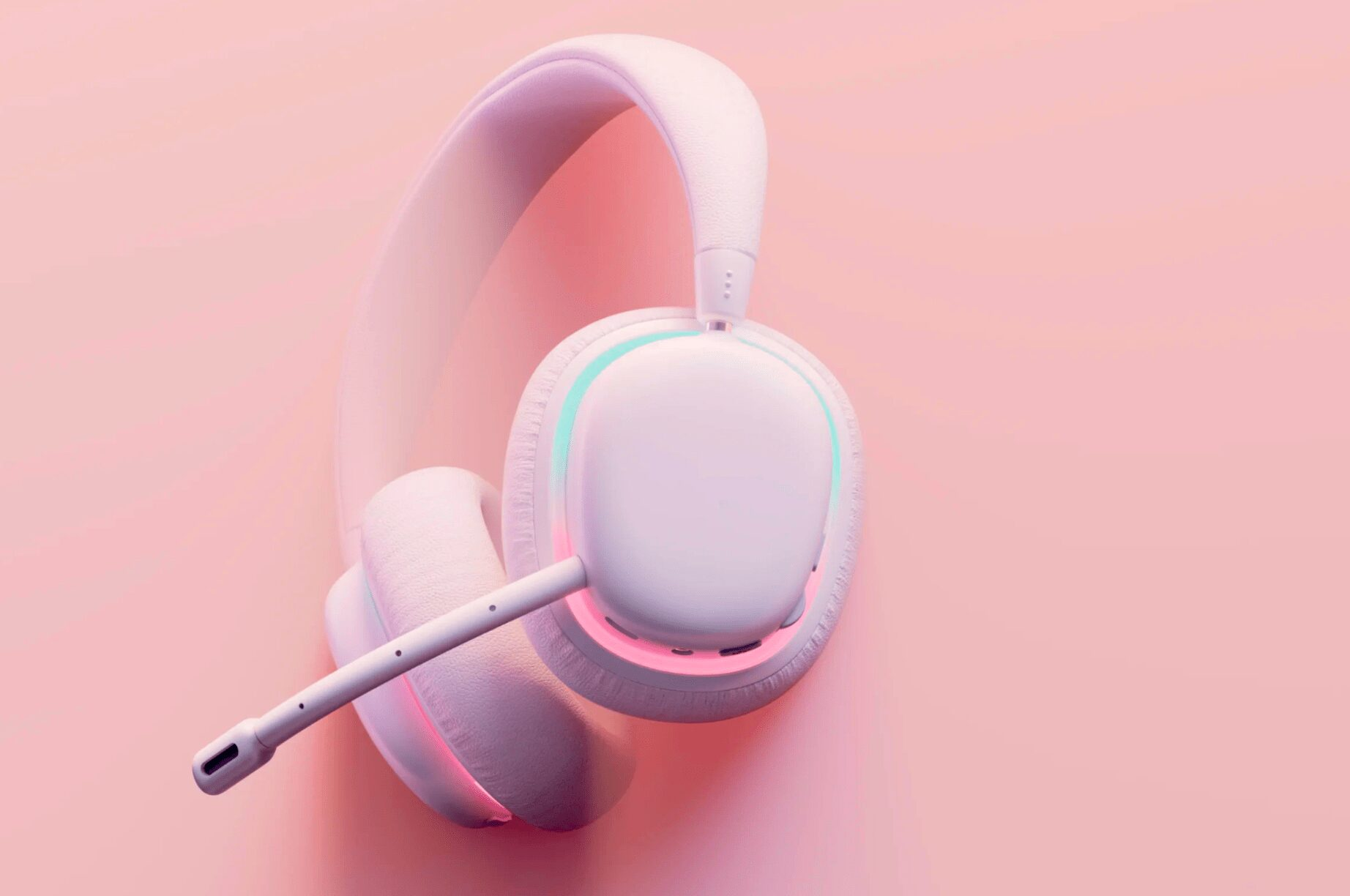 Gaming headsets
Aesthetic qualities and a boom microphone are the two most differentiating features of headsets for gaming. Moreover, these headsets are also usually larger as they are most likely not going to be moved around a lot. Gaming headsets are also generally wired because even a few milliseconds of delay in competitive play can be costly. No matter how amazing the wireless technology is, there will still be a few milliseconds of delay compared to wired audio. 
In short, gaming headsets: 
Are bigger and look more flashy

 

Come with RGB lighting

 

Have boom-mics (rarely noise canceling)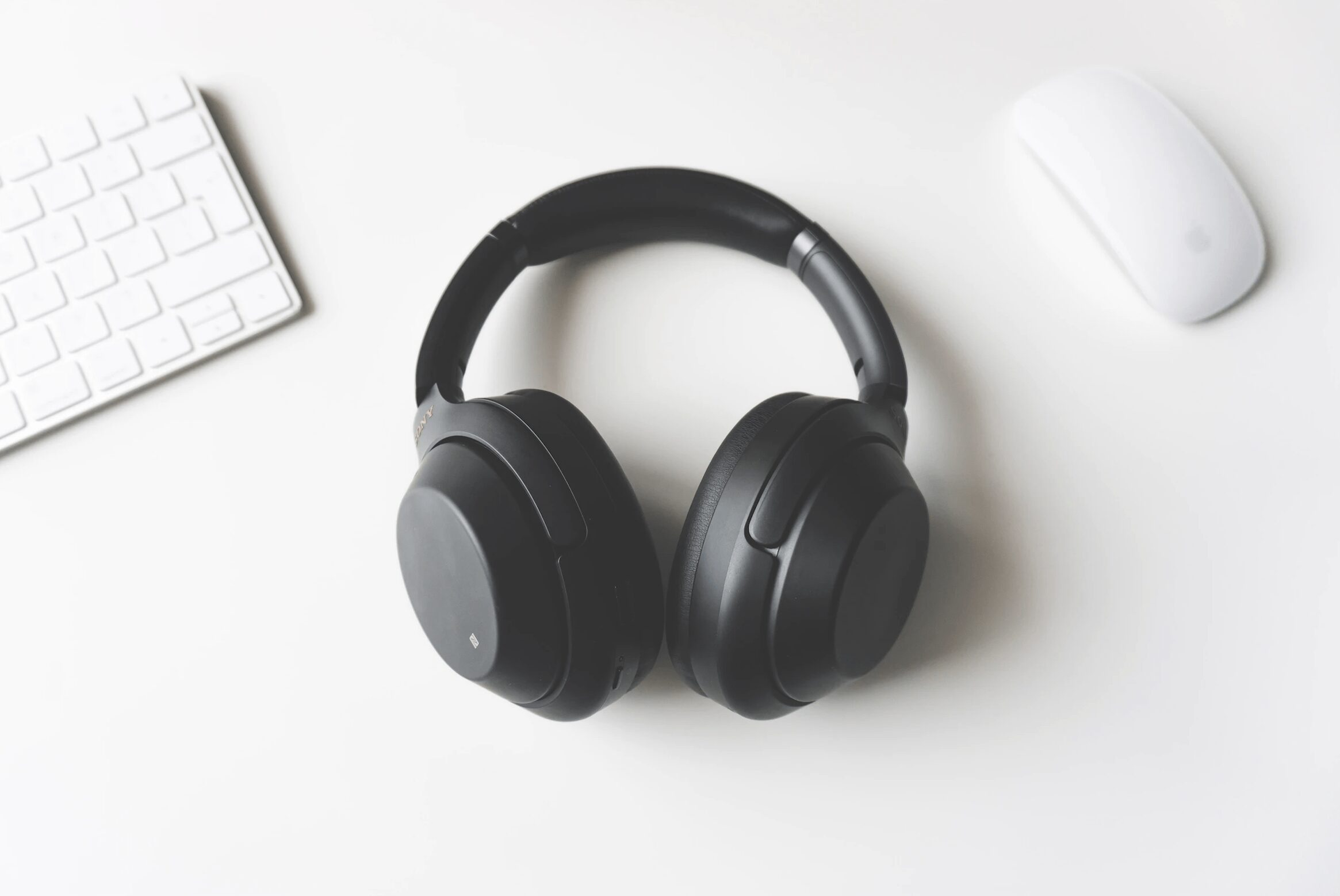 Audiophile headphones/headsets
The focus on audiophile headphones is so much on the audio output that even though most of them have microphones, they don't call them headsets. Audiophile headphones can be the most expensive type of headphones because of the focus there is on the drivers and the sound profile as well as Active Noise-Cancelling features (ANC) on more premium headphones. Nowadays, unless they are hardcore audiophile headphones (with no microphone) meant for studio use, audiophile headphones are generally wireless.  
In short, features of headphones/headsets for audiophiles include: 
Put heavy focus on sound profile (results can vary significantly)

 

Are generally wireless

 

Don't have boom-mics

 

Can get very expensive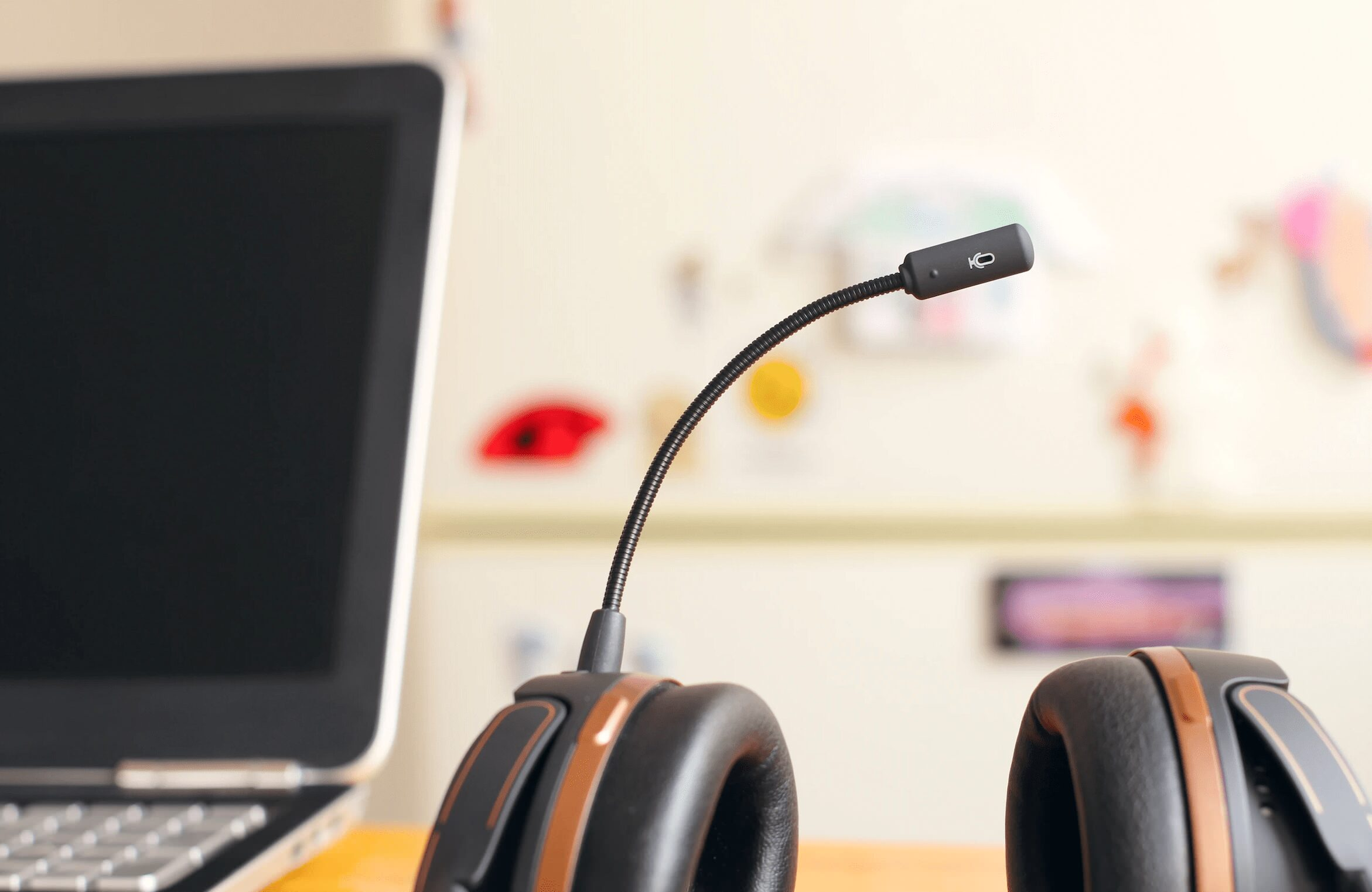 Headsets for video conferencing
Headsets for conference calls are supposed to be the lightest as they are expected to potentially be worn for hours on end. They also almost always have a boom-mic for clearer audio input. In terms of sound profile, it is great if they have a bit more high-end to have more focus on people's voices but they rarely advertise the sound profile accurately so it's difficult to tell unless you try them on.  
One of the other features of video conferencing headsets is that they are generally on the smaller side with on-ear designs for extra portability. They come in both wired or wireless mode, each with their own benefits. Wired connection, without fail, gives higher microphone quality than wireless audio but of course, wireless headsets have the added benefit of portability and convenience, plus better compatibility.  
In short, video-conferencing headsets: 
Are smaller, with on-ear design for extra portability

 
Have boom-mics for better audio input

 

Can be wired or wireless

 

Have answer/end call and microphone mute button

 
Now that we know what we can expect from a headset for conference calls, allow us to introduce a wireless video-conferencing headset that is recently released by Targus.
Targus Wireless Bluetooth Stereo Headset (AEH104TT)
This Targus headset is one of the best headsets for video conferencing for a reason. It checks all the boxes in what makes a good headset for video conferencing and then some! It covers the basics like being relatively compact and portable, having a boom-mic, offering wired and wireless options, 16+ hours of battery life, having a slew of analog controls on the cups and on the mic, and a comfortable set of cushions and headband. The feature-set clearly makes this a headset for conference calls. But let's go over the features step by step.  
Understated, functional design
This wireless headset for video conferencing will fade into the background very quickly with its all-black design; it won't turn heads, but it's a serviceable design. While there is room for improvement in the form, the functionality of the design gets an A+. There are thick, soft, padded cushions on the earcups as well as a padded headband with decent thickness to ensure maximum comfort for those who need to be on conference calls for hours.  
A unique "twist" 
On the earcups, you will see all the buttons you need for media control and answering/ending calls as well as an extremely handy rotating volume control knob that is one of the most genius designs for controlling volume in any headset. The same design exists on the other earcup as well, with an extra twist. The boom on this headset is detached by default. You can attach it via the audio jack at the end to the rotating wheel on the right cup.  
The boom even has a mute button on it and can be rotated if you already have the headset on backwards, so you don't have to take the headset off and miss a beat. But the boom is not necessary; if you are using the headset on the go and you forget to bring the boom, there already are two holes on the right cup that act as a set of noise-cancelling microphones. Having noise-cancelling microphones is another one of the features of headphones designed for conference calls.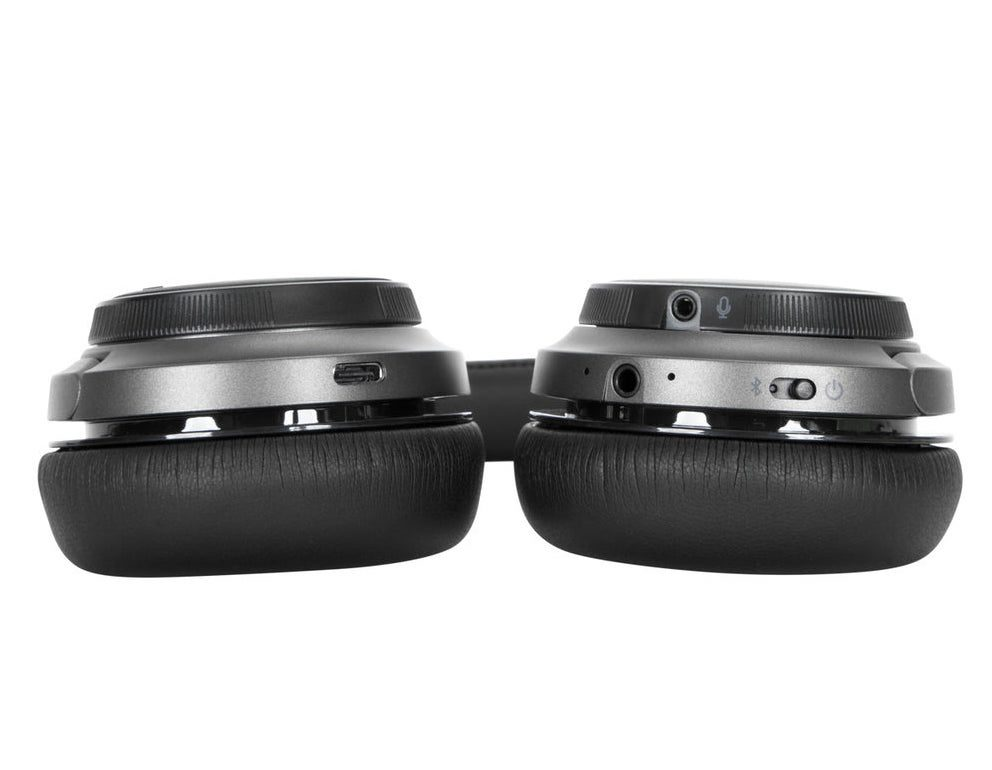 Battery life and charging
The headset is charged via an included USB-A to USB-C cable and can be used for over 16 hours of playback/talk time before needing to be topped-off again. If the battery runs out and you have no time to charge, you can plug in the included audio cable and use the headset in wired mode.  
A solid choice overall
Aside from the name, there isn't much to gripe about with the Targus Wireless Bluetooth Stereo Headset. The subtlety of this headset's design is very much appreciated given that it hides in the background of any conference call without drawing attention to itself. It is meant to fade in the background of a conference call and not be distracting at all; and it serves exactly that purpose. What we do get is a headset that ticks all the boxes that a good headset designed for video-conferencing needs to tick; not the least bit, in the comfort department. An included carrying pouch would have been nice though.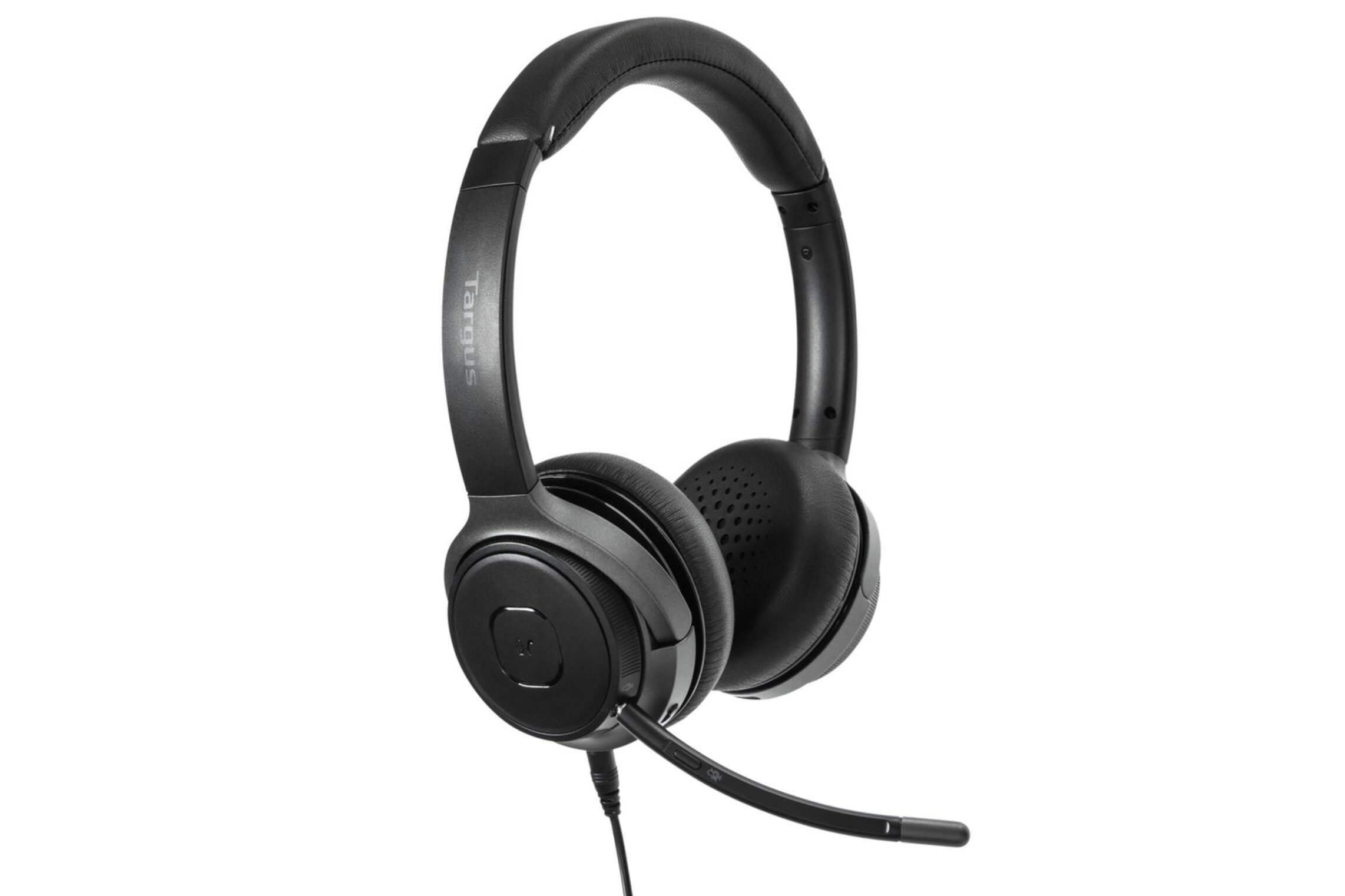 Interested in learning more about Targus products?
As the official master distributor of Targus products in MENA, Newcom offers a wide range of Targus products, including the AEH104TT mentioned above.  
If you are interested in any of the products discussed in this article, please make sure to check out our products page. For further information or any inquiries, make sure to directly call us or reach out through our contact us page. 
To make sure you are the first to find out about the latest Lindy releases in the region, be sure to frequently check out our blog posts.