In 2003, Newcom's journey began under the visionary leadership of Gholamreza Maleki, our founder and managing director. Aiming to address the local market's unique needs, Newcom emerged as a small yet determined company in the heart of the Dubai IT channel market.

With a clear purpose of catering to the surging demand for cutting-edge IT solutions, Newcom's inception was guided by a commitment to building a robust distribution system. This system emphasized dynamic sales and marketing strategies, extending its reach to become a forward-thinking IT distribution partner in the region.

Newcom's growth journey was marked by building strong market connections in the early 2010s. In our quest for excellence, we relentlessly pursued top-tier brands, solidifying our status as the exclusive wholesaler, and eventually sub-distributor, for renowned brands such as Logitech and Targus. As the company evolved, so did its team, with Sandeep Bhagtani, now CEO, joining as one of the earliest core team members and contributing significantly to Newcom's ascent in the industry.

Starting 2014, Newcom's expansion was marked by strategic team building, with respected professionals, including our Director of Sales, Jai Bhatia, coming on board. Since then, Newcom's outreach extended to diverse market segments, including VAD and retail, under the leadership of the management team. Operations have scaled up significantly, encompassing an expanded product team, warehousing facilities, and more, solidifying Newcom's position as a dynamic industry player.
Newcom's strategic presence in the UAE, Bahrain, and Oman signifies its regional expansion. This extensive network strengthens its physical presence and extends its reach into various corners of the Middle East and North Africa through growing export operations, establishing Newcom as a key player in the broader market.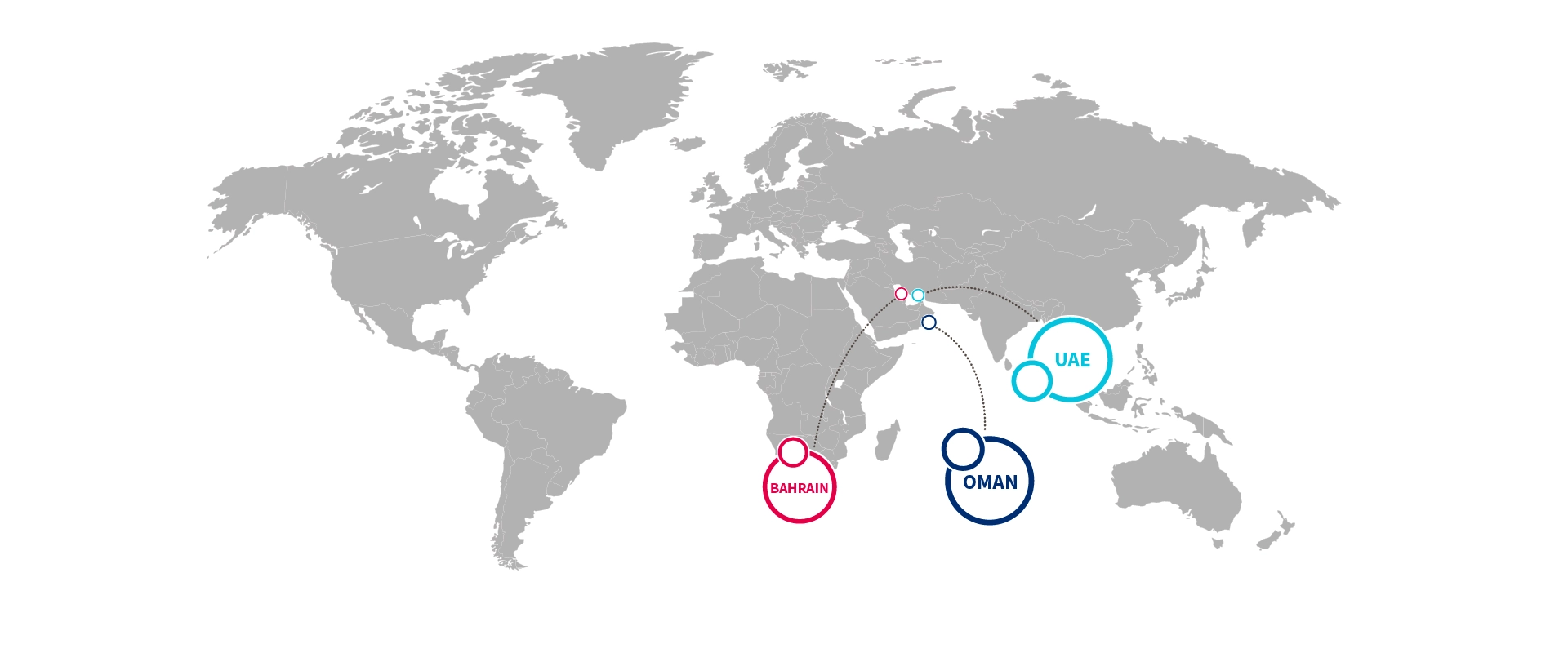 Discover Newcom's visionary philosophy that has transformed IT distribution. With a commitment to bridging gaps in the market, Newcom focuses on the diverse needs of its clients, nurturing integrity, innovation, and community growth. Explore our industry recognition and dedication to creating a positive impact. Join us in redefining the IT distribution landscape. Visit our Profile Page for an in-depth look.
Newcom's team comprises highly skilled and experienced professionals with a proven track record of success in the IT distribution industry. Our team members have worked for some of the world's most renowned corporations, bringing a wealth of knowledge and expertise to the table. A highly agile and adaptable team, we always go the extra mile to help our customers succeed, take accountability for our work, and remain committed to delivering the best possible results for our stakeholders.
At Newcom, we offer more than jobs; we provide opportunities for growth and unique roles in a dynamic industry. We are dedicated to nurturing talent, fostering professional development, and empowering individuals to thrive in their careers. Join us and become a part of our journey towards excellence.