If you are reading this article, you most likely have an idea about what kind of smart home accessories you are looking for. If that is not the case, we strongly recommend reading this article first, which should give you an idea of the different categories of smart home devices.
But if you know what kind of smart home devices you are looking for, in this article, we will look at TP-Link's Tapo offerings in each of those categories. Tapo by TP-Link is an expanding lineup of connected smart home accessories that can help you in starting up on your "home smartifying" project easily and on the more economic side. Just as important as their hardware is their easy-to-use software that makes managing the smart home peripherals a breeze with loads of functionality without being too cluttered.
Tapo's lineup contains: the H100 Smart Hub, the T110 Smart Contact Sensor, the S220 Smart Light Switch, the T100 Smart Motion Sensor, the L5X0 and L6X0 Smart Bulbs, the P100 mini Smart Plug, the L9X0 Smart Lights and their vast lineup of Smart Cams. You will find information about all the aforementioned products below in that order.
If you are looking for an indoor or outdoor smart camera, however, you need to check out this article as they Tapo's lineup of smart cams is too elaborate for a quick overview.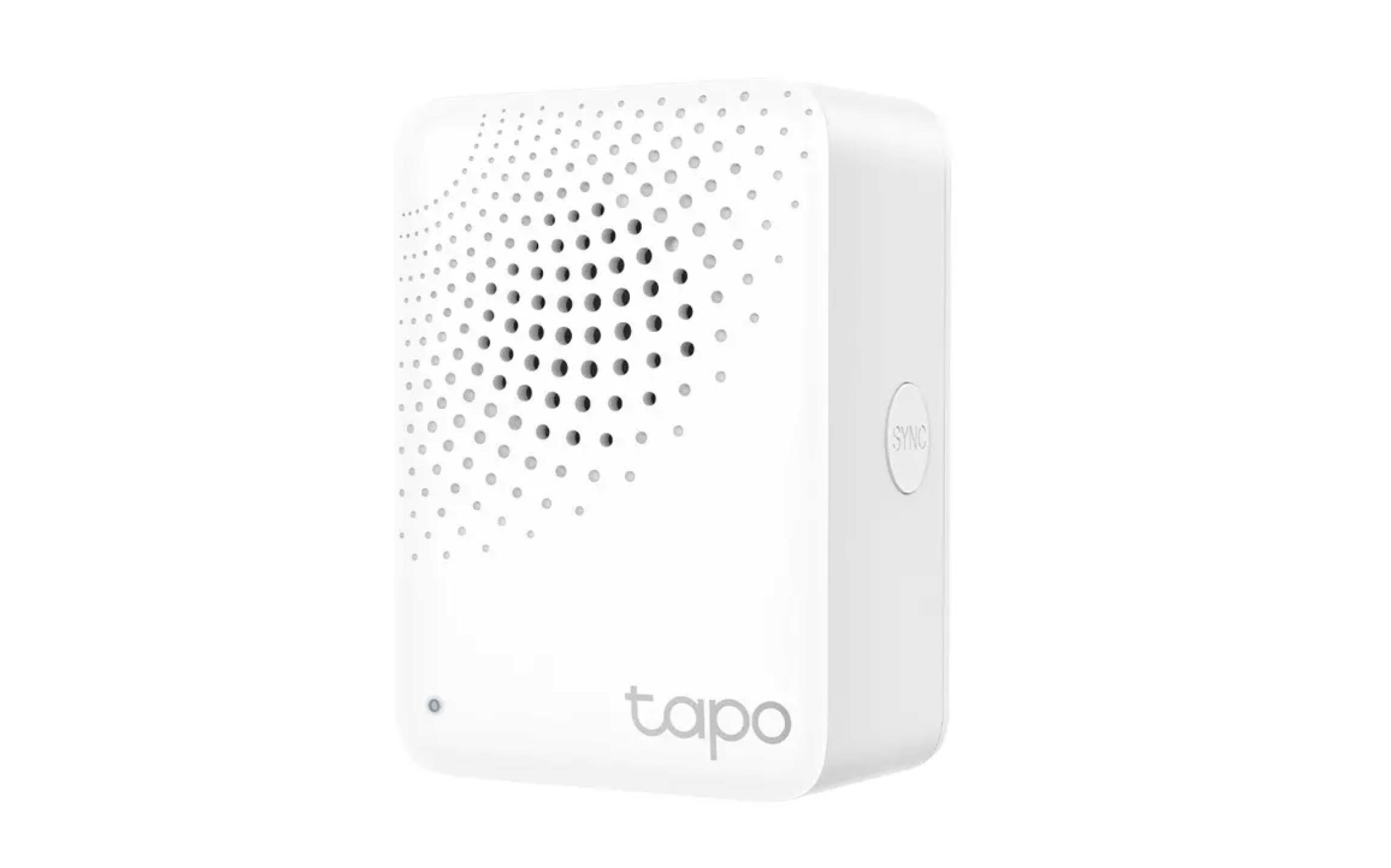 Tapo H100 
Smart Hub
The H100 may look like the simplest object out of the bunch, but it is actually a 3-in-1 unit: it is a hub, a doorbell and an alarm.
As a doorbell, you can customize the ringtone out of the 19 available options. It rings at 90db; it is no slouch. The H100 Smart Hub can connect to up to 64 different devices and is incredibly important in helping you connect various devices included in this lineup to ensure that your smart home system is fully functioning.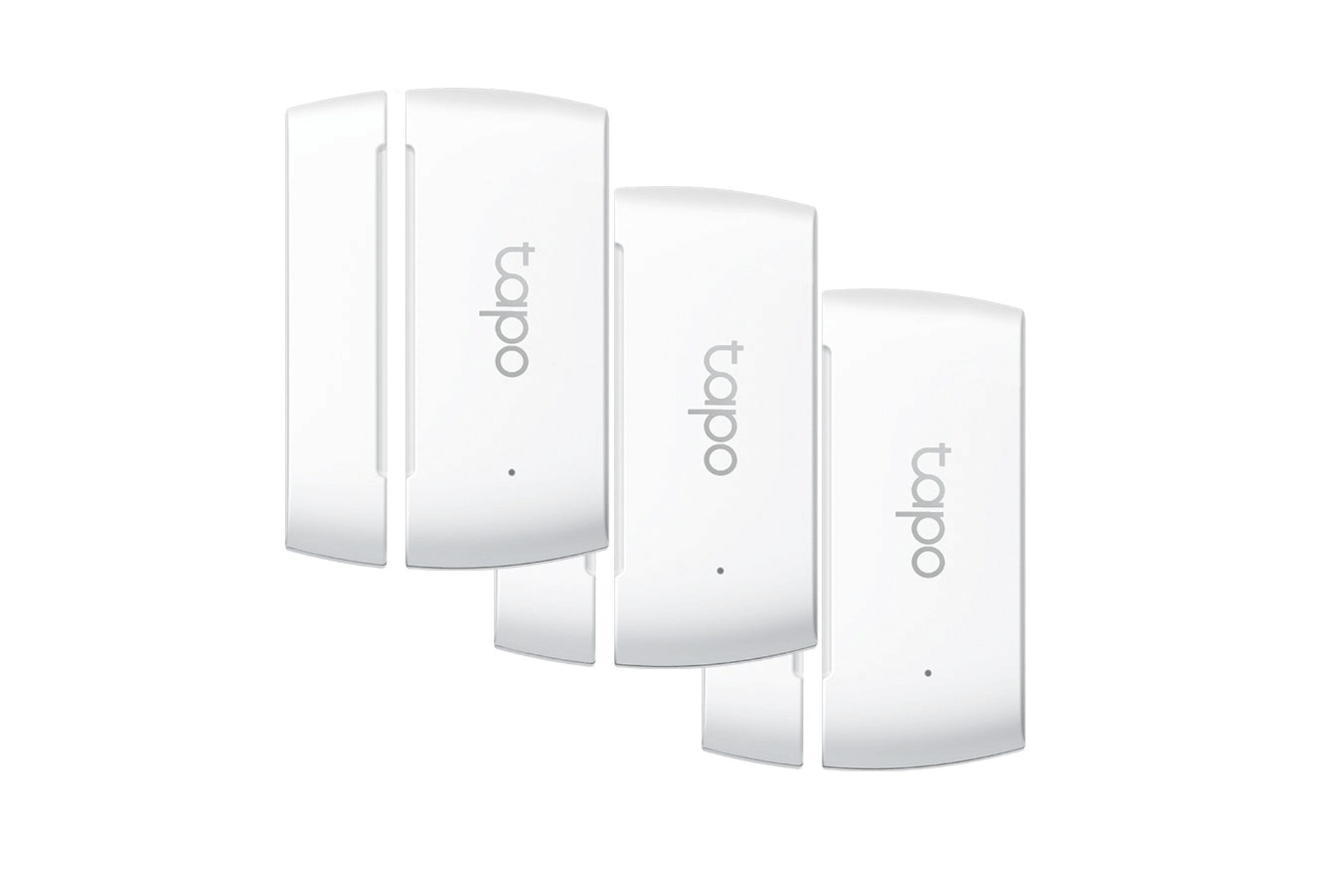 Tapo T110 
Smart Contact Sensor
The T110 is a great smart home security solution to safeguard doors and windows. Once you attach one part of the smart contact sensor to your door/window and the other in touching distance to the door frame (using the included 3M tape), you need to set it up with the app and preferably connect it to the T100 smart hub.
Whenever the door opens and the magnets that are in proximity release, you will get a notification on your phone or through the smart hub. The most obvious scenario where the T110 will come in handy is to have it attached to the inside of your entrance, so you'll know if anyone picks at your lock or otherwise breaks in your door. It might also be a good fit for windows on lower floors that are somewhat easier to reach for a burgular. Alternatively, for non-security reasons, you can install a smart contact sensor on your mailbox so you know when a parcel has arrived.
The T110 is a smart security solution that ties in greatly with the rest of TP-Link's Tapo smart home solutions.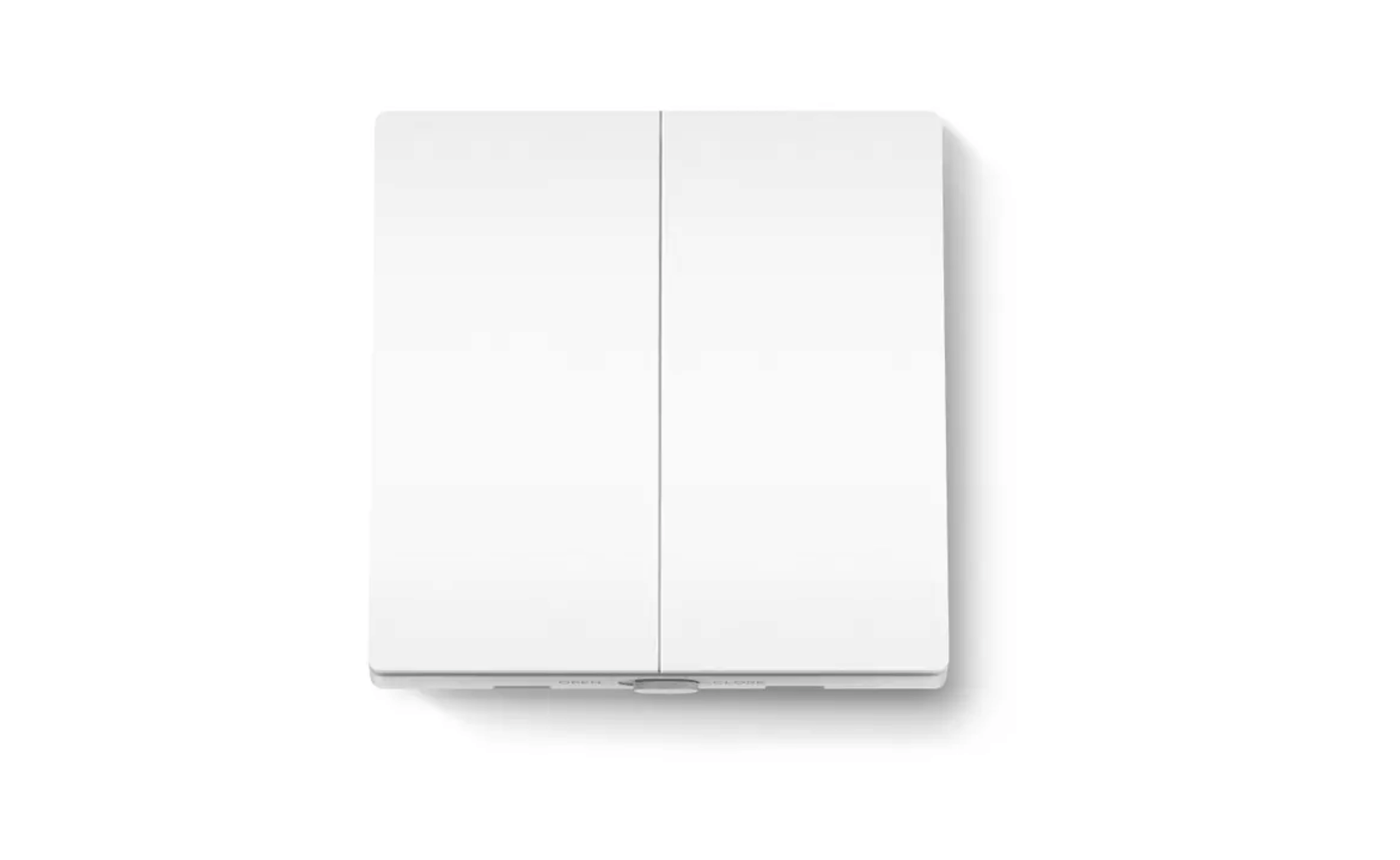 Tapo S220 Smart Light Switch
With the S220 integrated smart switch, you can turn any light into a smart light! It works by replacing your current light switch and connecting the S220 to your home network.
The process of actually replacing the light switch is simple and might only require you watching a tutorial video, but if you still feel uncomfortable doing the wiring yourself, you can always call an electrician to do it for you. Once you have installed the S220 smart light solution, you will pair it with your phone through the Tapo app and connect it to your home network from there. Once done, you can flip the light switch using your phone and customize it to respond to various commands.
You can program the light to turn off when you leave the house using the smart motion sensors or the smart contact sensor toggle. You can have it turn on or off at certain hours or even when the sun sets or rises. The possibilities are endless and that is why the S220 is one of the best smart lighting solutions for home use.
The S220 is a two-gang light switch. There is also the S210 for users who want a 1 gang switch.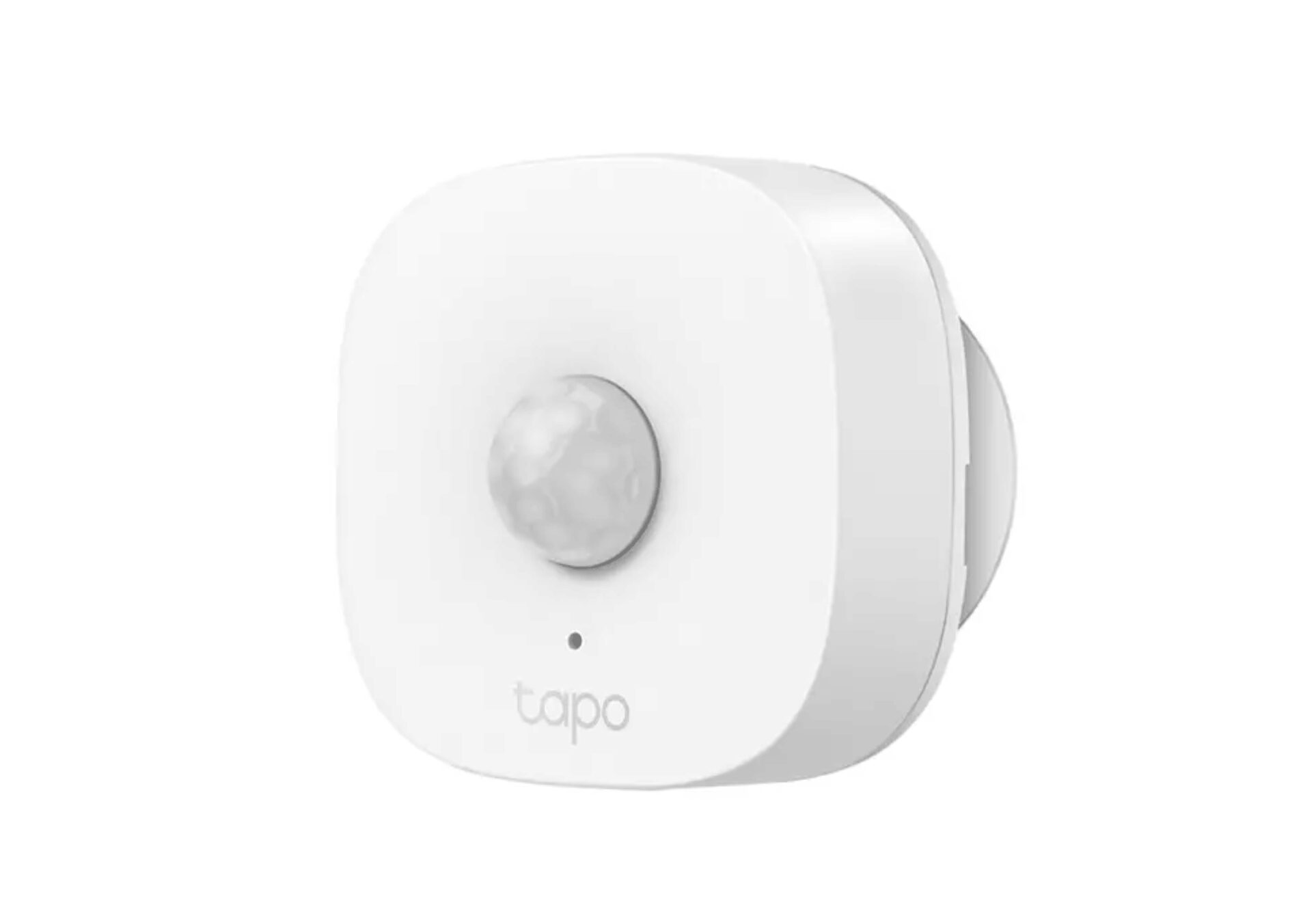 Tapo T100 
Smart Motion Sensor
By connecting the T100 to the H100 smart hub, you will have a world of possibilities to control your smart home without you even lifting a finger. When you walk inside your house, you can have all the necessary lights turn on. You can even go one step beyond, courtesy of the Tapo app's smart functionality, and enable the motion sensor's functionality only after dark.
There is also a security aspect to this motion sensor. One of the most common uses of a motion sensor as a smart security solution is installing it outside of your entrance and have it function after certain hours or during certain periods of time or based on any other toggle that you can customize, to alert you if there is any activity outside of your entrance, whether it be your apartment or your house.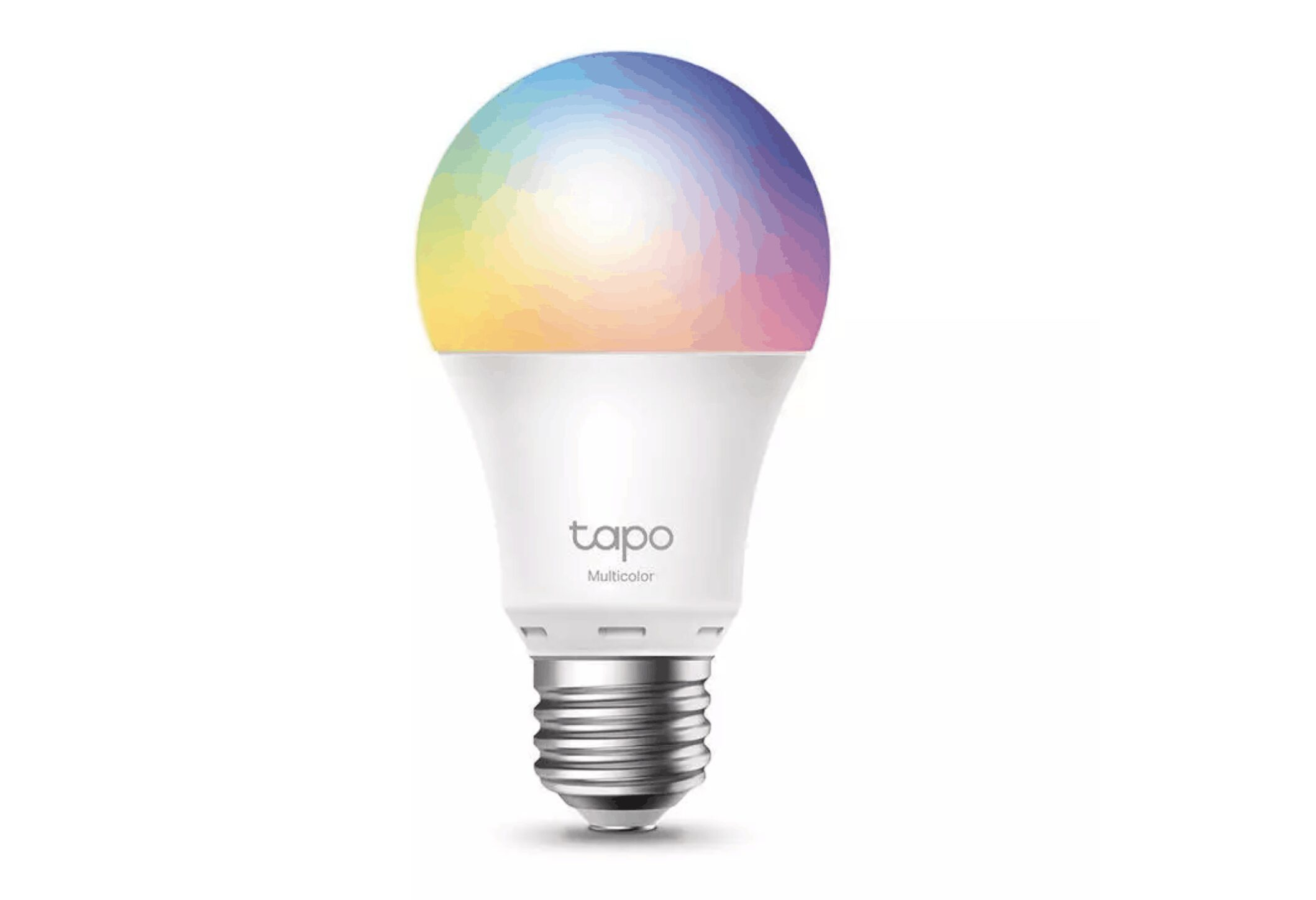 Tapo Smart Bulbs
There are four different Tapo light bulbs with different functionality. We have the basic L610 and L630, and then the more powerful L510E and L610E bulbs.
The 5X0 models are single-color, dimmable spotlights, while the 6X0 models are multicolor and offer much more customizability. If you are simply looking for a way to dim or turn on/off your lights using your phone or through IoT commands and don't want to deal with the wiring inside your wall, using a smart bulb is a more accessible, if slightly more expensive option.
But if you want to go beyond and use a multicolor bulb, then a simple integrated smart switch just won't do. Smart bulbs have been arguably the first smart home product to catch on in the smart home market and are almost always the first part of any home that goes smart, and TP-Links' smart light solutions, bulb or switch, are one of the best smart home solutions in their respective categories.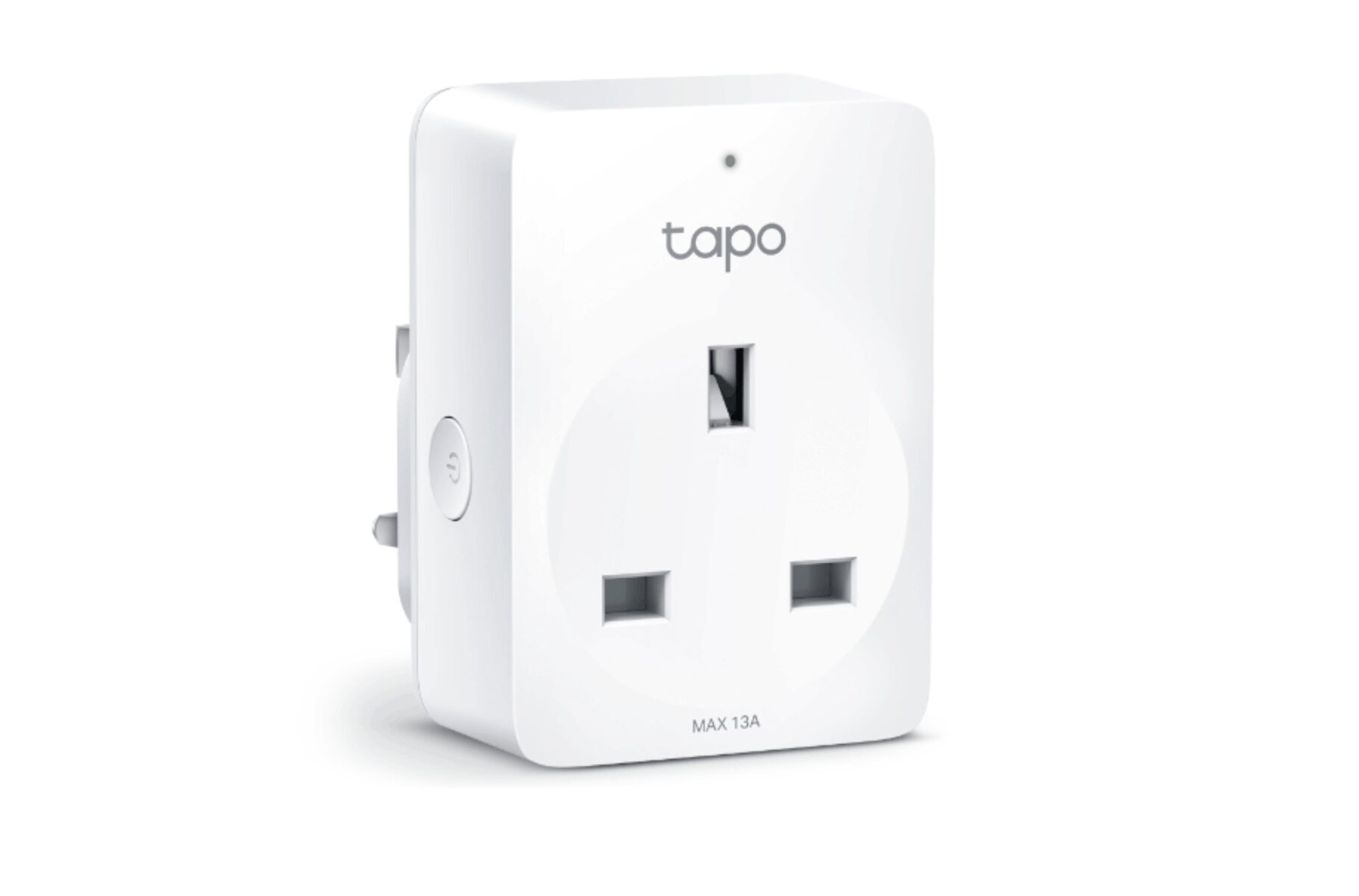 Tapo P100 Mini Smart Plug
TP Link smart plug is meant to go beyond the integrated smart switch and instead offer programmability for any device that connects to a power outlet.
It can be your router, if you want to turn it off during the night, or you can cut power to your phone charger after a couple hours of going to sleep to avoid a much-disputed concept of overcharging (same with your laptop charger). You can even turn on your rice cooker a couple of hours before you get home so the rice is hot when you arrive, and infinitely more possibilities.
If the smart light switch made dumb lights smart, the TP Link smart plug makes any dumb device smart (no offence to "dumb" devices).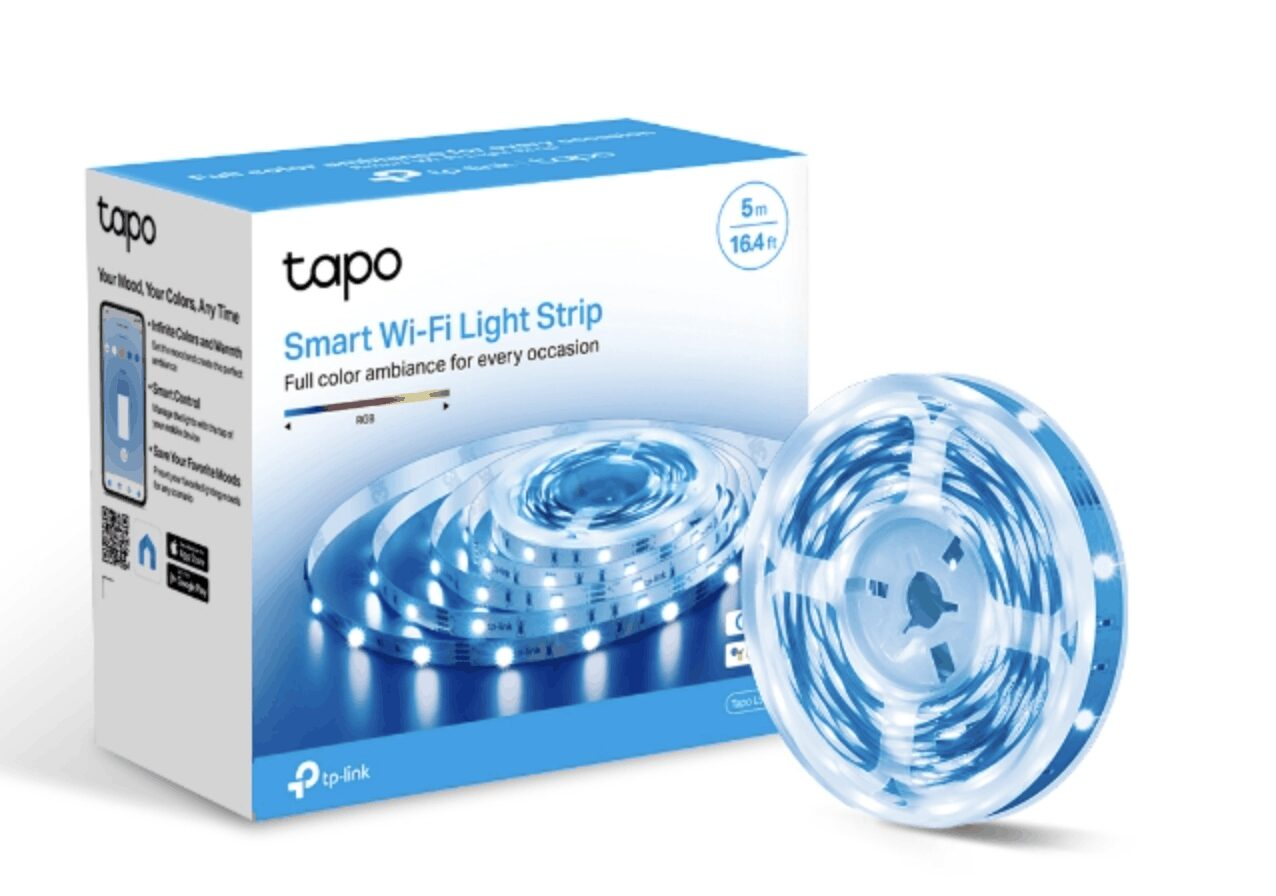 Tapo Smart Light Strips
TP Link's answer to gamers' calls for an RGB strip has been answered with their L9X0 lineup. The difference between the three models are slight: the entry level L900 offers all the smart features, scheduling, brightness, and color customizability, but it can only show a single color at a time. The more premium L920 offers the same functionality but the LED's can individually switch color, allowing for many more lighting presets and cool effects such as audio visualization. There is also the L930, which is not only compatible with the Apple HomeKit, but is also waterproof!
All light strips come in decently long 5-meter reels that can be cut shorter to fit your installation needs. The L9X0 smart lighting solutions for home use is almost a must have for gamers looking to add some pzazz to their desk, ceiling or any other crazy decorations they might have. Non-gamers can also certainly benefit from the atmosphere that different colors create in any room.
Final Words
TP-Link is quickly expanding their lineup of smart home accessories. For now, they are giving you the quintessential smart home accessories kit. We are sure to see more niche Tapo products in the near future. For now, you can find a list of all the above products and get help connecting with one of our partners through this link.
Interested in learning more about TP-Link's smart security solutions for your home? 
As the official distributor of TP-Link's Tapo products, some of the best smart home solutions in the region, Newcom offers a wide range of Tapo's smart home solutions, including smart motion sensors, cameras, and hubs manufactured by TP-Link.
If you are interested in learning more about TP-Link's smart plugs, cameras, motion sensors, and other smart home security solutions, please make sure to check out our products page. For further information or any inquiries, make sure to directly call us or reach out through our contact us page.
To make sure you are the first to find out about the latest TP-Link releases in the region, be sure to frequently check out our blog posts.