I own three computers. I like to keep my work computer, my gaming computer, and my on-the-go laptop separate. I also have a tablet, which I use interchangeably with my on-the-go computer.
 
While I like categorizing my devices, I don't like having to switch my peripherals whenever I want to use one device or the other. I don't want to have to deal with a wired mouse for my desktop PC and a couple of other wireless mice at the ready whenever I want to switch my workflow.  
 Thankfully, if you are like me, you do not need to have more than one mouse and keyboard to work with multiple devices simultaneously. Rapoo offers a solution to this problem. That answer comes in the form of its Multi-mode Wireless mouse and keyboard options.  
What is Rapoo's Multi-mode Wireless technology? 
Rapoo's Multi-mode Wireless technology is a feature that allows enabled mice and keyboards to connect to up to four devices. Using this technology, you can switch between devices almost instantly and effortlessly. Whether the Multi-mode-enabled peripheral is a mouse, keyboard, or a keyboard and mouse combo, it will offer Bluetooth 3.0 and 4.0 (sometimes 5.0) compatibility and come with a dongle in the box. With Bluetooth, your Multi-mode keyboard or mouse can connect to up to three devices. If you choose to connect to a device via the dongle as well, you will be able to use this technology to switch between four devices.  
Backward compatibility 
Bluetooth backward compatibility is rather confusing. For example, if your mouse is Bluetooth 4.0 and doesn't support Bluetooth Classic (v3.0 and below), you cannot connect your mouse to a device that features Bluetooth Classic. Nevertheless, other Bluetooth 4.0 devices do support Bluetooth Classic on top of Bluetooth LE (Low Energy, which was the reason for the introduction of the new standard).   
You can probably find out whether a device supports Bluetooth Classic if the Bluetooth specifications of that device say it is "Smart Ready." But you might not find that in the specifications. Plus, Bluetooth SIG (Special Interest Group) dropped the confusing "Bluetooth Smart" and "Bluetooth Smart Ready" monikers and now uses only the umbrella term "Bluetooth 4.0" to avoid any confusion.   
But the confusion still very much remains, much like how the USB Forum caused confusion with their USB 3.1 Gen 2 and USB 3.2 Gen 1 being the exact same standard. Suffice it to say, you don't need to be worried about the confusing standard with a Rapoo Multi-mode keyboard or mouse since the technology supports both Bluetooth 4.0 and Bluetooth 3.0 to avoid any possible compatibility issues with older devices. You will see both options in Bluetooth devices when you are trying to pair to the host device: a "Rapoo BT Mouse 4.0" option for newer devices and a "Rapoo BT Mouse 3.0" option for older ones.  
Rapoo Multi-mode wireless mouse and keyboard recommendations 
 Now that you are familiar with the benefits of Rapoo's Multi-mode Wireless technology and understand its benefits, let's consider a few Rapoo offerings that feature this technology.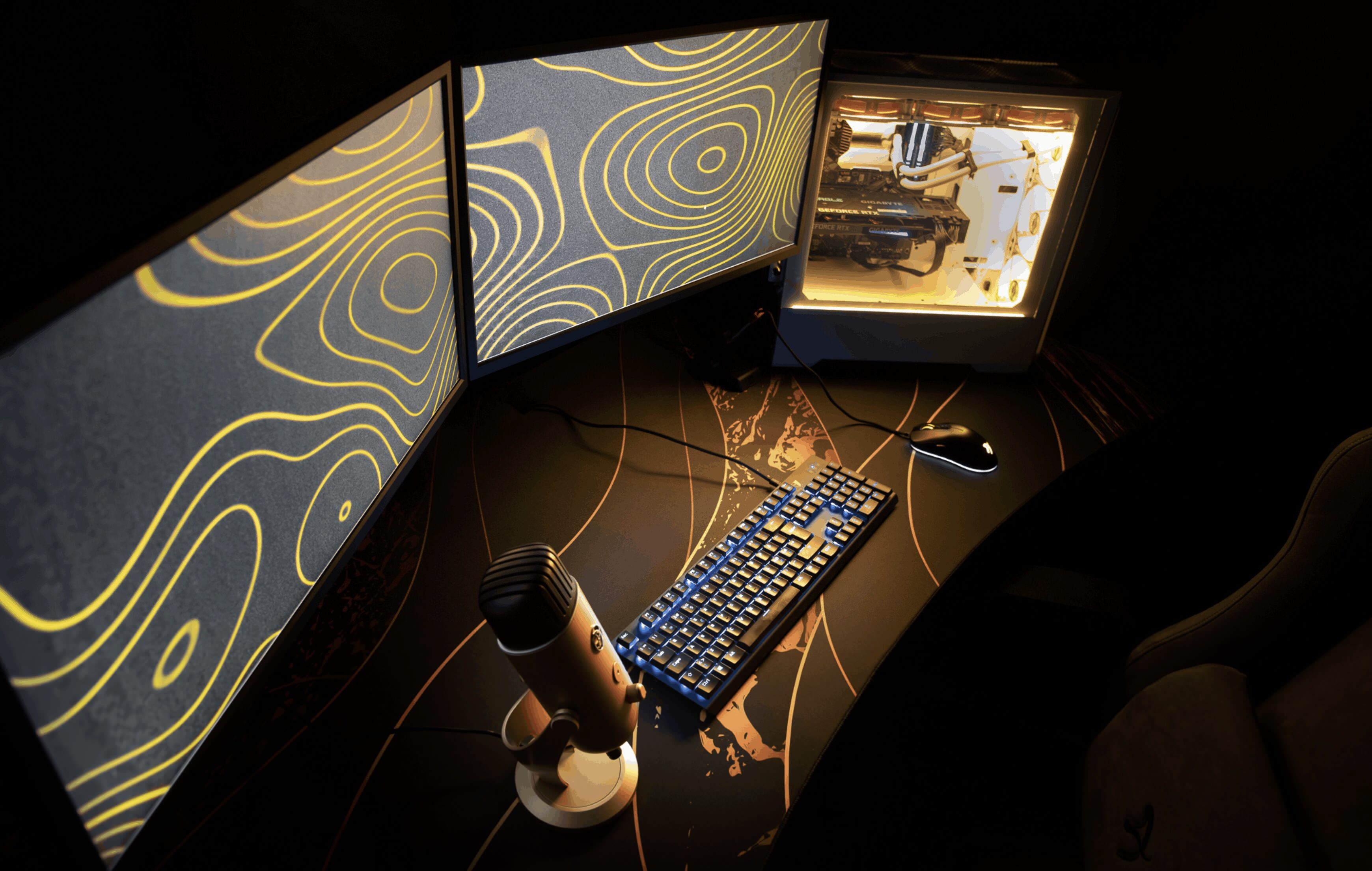 Rapoo 9300M Ultra-slim Keyboard and Mouse combo 
 We're starting off our recommendations with a keyboard and mouse combo that is not only Multi-mode enabled but is also multi-purpose. The 9300M combo includes an impossibly slim keyboard that has a scissor mechanism and is as silent as can be and the M200 Silent mouse. The ensemble is very lightweight and fits in a backpack just as nicely as it fits on a desk connected to a desktop PC.   
 While you would most likely only take the mouse with you if you're taking your laptop to school or work, if you are a tablet user, you can also take the keyboard with you as it will easily fit into a backpack due to its sub-5mm profile and portability. You can also bring as many main devices as you want on the go because the 9300M combo supports Multi-mode wireless technology and can switch between devices quickly and easily. 
If you would like to learn more about this combo, please watch the full review on our YouTube channel.  
Rapoo M200 Plus  
The Rapoo M200 Plus is a low-profile, sleek-looking Multi-mode Wireless mouse that has three main advantages: (1) a unique-looking fabric top; (2) a design that is lightweight, slim, and super-portable; and (3) silent clicks. The mouse has a very simple look but has curves in all the right places to make it stand out. The design resembles a coupe sports car from the sides, with its high rear and low front. The fabric on the top certainly makes the mouse feel, not just look, unique. The scroll wheel is wider and grippier than your average mouse.   
If you think the fabric top is not the look or feel you want, or if you're worried about cleaning it (because depending on how much you sweat using a mouse, the fabric can build up more grime than plastic), then you should look into the Rapoo M200 Silent. Both models come with a USB dongle and are Bluetooth 3.0 and 4.0 enabled, allowing for ultimate compatibility and versatility. 
Rapoo K2800 Keyboard with Touchpad 
The Rapoo K2800 is a Multi-mode keyboard that is designed for when you wish to use a device from a distance further away than normal, such as a TV or an interactive display. Lounging on the couch in your living room and fiddling around with your smart TV's remote can quickly become problematic if you're browsing the web, or your favorite streaming service, to search for your favorite show by typing it down. The K2800 is the solution to this problem, as it allows you to relax on the couch with a keyboard and touchpad combo that acts as both your remote and your keyboard in one neat package.  
Of course, the keyboard doesn't have to be connected to a TV. If you are using the keyboard with a computer, you also get to use the volume wheel on the keyboard for easier and quicker volume changes. Due to its compactness, you may even choose to carry this keyboard for working with an iPad or tablet. In short, you can enjoy a reliable 2.5Ghz wireless connection with a versatile keyboard that can easily switch between connected devices, whether through the included USB dongle or Bluetooth. 
Interested in learning more about Rapoo products?  
As an official Rapoo distributor in the Middle East, Newcom offers a wide range of Rapoo products, including the 9300M combo, M200 Plus, and K2800.  
If you are interested in any of the products discussed in this article, please make sure to check out our products page. For further information or any inquiries, make sure to directly call us or reach out through our contact us page. 
To make sure you are the first to find out about the latest Rapoo releases in the region, be sure to frequently check out our blog posts.